Finally, I can do a happydance for Karl's birth annoucement. It took me a whole 6 months to finish it, in between my own birth of H and my confinement. I did not select the design until I saw Karl, it was difficult finding a birth annoucement that is neither too sweet or too monotonous, then I saw this Dragonlets Birth Sampler from Dragon Dreams, its just perfect!!

I did the framing myself, doesnt look too bad eh?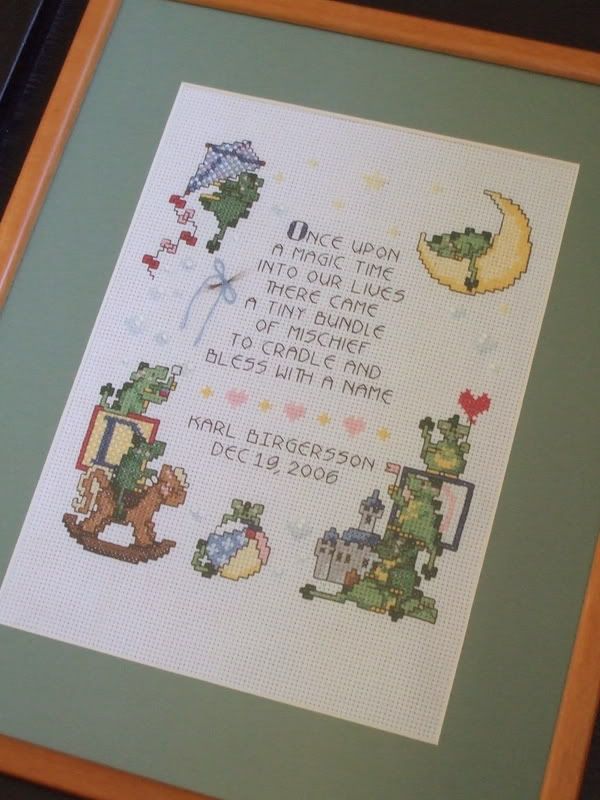 See the tiny bundle of Karl's baby hair.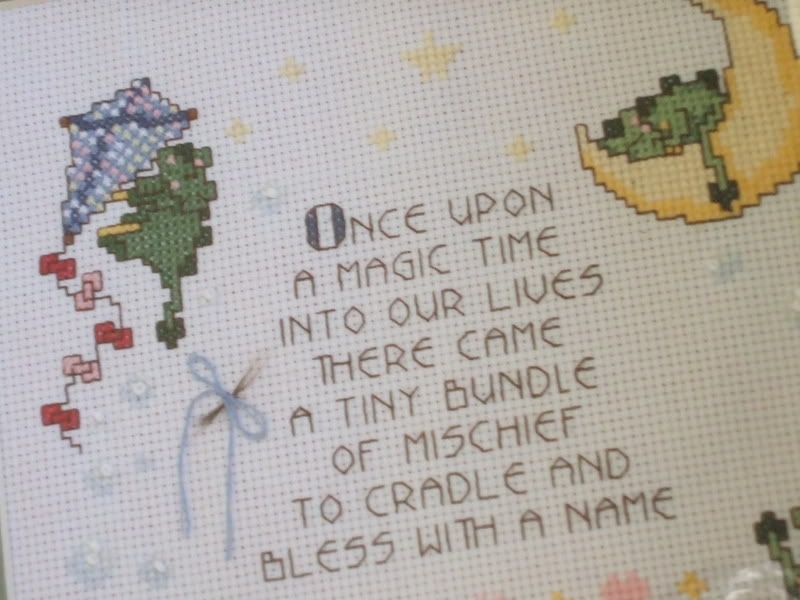 By the way, Karl is my first nephew.
Ok, moving on to the big boy. After much coaxing, T finally agrees to have his hair cut by professionals. It is a relief for me cause I am the one cutting his hair since birth and I'm not very good at it. Sometimes, I managed a good one, sometimes, he ended up looking like a sprouting pineapple, can you imagine my horrors?


Here's the hairstylist uncle, explaining to him what he was going to do next and T got to watch his favourite Thomas video while going through the entire ordeal.
See how stressed T was. He never sit so still with me (that explains the pineapple hair).

Okay, the kinks at the top has finally been evened out. No more horns, yay! At S$18 per cut, I still find it a tad expensive, I better learn this trade fast.